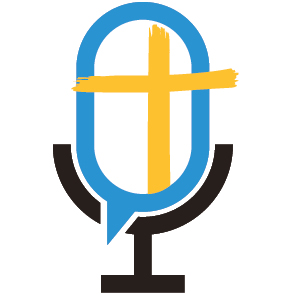 As believers we are commanded to demonstrate love. To put love into action. 1 John 3:16 says, "This is how we know what love is: Jesus Christ laid down his life for us. And we ought to lay down our lives for our brothers and sisters. If anyone has material possessions and sees a brother or sister in need but has no pity on them, how can the love of God be in that person? Dear children, let us not love with words or speech but with actions and in truth."
Our mission at Justice For Orphans is to inspire, educate, and equip the Church to care for vulnerable children and families. Every state, county, town, and community is home to the vulnerable. They are the single moms, grandparents raising grandchildren, foster children, families suffering from the opioid crisis, and others struggling to get by.
In Albany County (New York) over 3,300 calls came into Child Protective Services in 2018 alone. Every call represents a family in crisis. Every call didn't end with children being removed from their homes, but each call indicates at least one vulnerable child. How can the Church help these brothers and sisters in need? Now in the Capital Region, there is an easy answer to this question—CarePortal.
CarePortal is a technology tool JFO offers to equip churches so they can minister to these families in need. Since we established CarePortal in Schenectady County in November 2018 and in Albany in October 2019, nearly 600 local kids have been served.
County caseworkers identify needs involving vulnerable children. Items such as beds, cribs, bedding, furniture, clothing, and groceries are requested through the CarePortal. The caseworker enters the request and it's emailed out to participating churches. Churches receive the request and determine if they want to help. If they do, a response goes back to the caseworker. From there the worker connects the church to the family in crisis. The church delivers the requested items to the family, a connection is made, ministry happens, and lives are changed.
This is Matthew 25 ministry in action. In verses 35-37 Jesus said, "For I was hungry and you gave me something to eat, I was thirsty and you gave me something to drink, I was a stranger and you took me in, I needed clothes and you clothed me, I was sick and you looked after me, I was in prison and you came to visit me." In verse 40 He said, "Truly I tell you, whatever you did for one of the least of these brothers and sisters of mine, you did for me."
CarePortal opens the door to Matthew 25 ministry. We are inviting you to step through that door and minister to local children and families in crisis in YOUR community. To learn how you and your church can be involved in CarePortal here in the Capital Region of upstate NY, or wherever you live, check out our latest Orphans No More podcast. You will be inspired to put love into action. Find the episode HERE. Learn more about CarePortal and enroll your church HERE.
Let's be doers of the Word and put God's love into action.